WHAT IS FILETANK...
FILETANK IS A FILE SHARING APPLICATION THAT PROVIDES AN EASY AND WELL ORGANISED WAY TO SHARE FILES WITH CLIENTS AND PARTNERS VIA THE INTERNET.
Originally FileTank was created to exchange large computer files and optimise the workflow in a creative agency with offices and clients across the world.
Now FileTank is available for everyone as a subscription based service.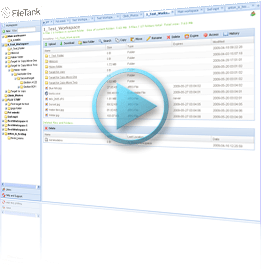 WHY CHOOSE FILETANK...
Upload files up to 10GB then let FileTank monitor the progress of your delivery.
Simple interface that you can customise to match your company's branding.
Deliver superior client service and add value to your existing relationships.
Secure SSL encryption technology protecting information travelling between you and FileTank.
RECENT NEWS & EVENTS